Du 8 mai au 30 juin, Géopolis et les Halles-Saint Géry mettent en valeur le travail de dix femmes photojournalistes. Leurs travaux révèlent une image des conflits récents, des flux de réfugiés et des grands enjeux environnementaux. Dans cette série d'entretiens, ces dernières parlent de leur travail, de leur expérience de photojournaliste et de la place des femmes dans le photojournalisme.
Dans la première interview de cette série, la photographe et journaliste Fabiola Ferrero (Caracas, 1991) revient sur sa série «Venezuela, Blurred in despair « et sur son expérience de photojournaliste dans son pays, frappée par un grave conflit politique et une profonde crise sociale.
Vous pouvez lire l'interview complète ici
Le 6 juin, Géopolis organise une conférence avec Fabiola Ferrero aux Ateliers des Tanneurs. Entrée gratuite.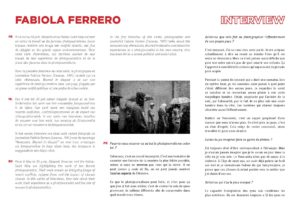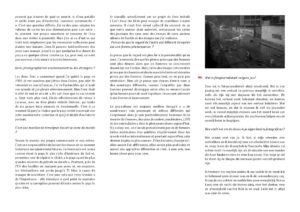 From 8 May to 30 June, Géopolis Brussels and the Halles-Saint Géry are highlighting the work of ten female photojournalists. Their work reveals an intriguing image of recent conflicts, refugee flows and the impact of climate change. In this series of interviews, they talk about their work, their experience as a photojournalist and the role of women in photojournalism.
In the first interview of this series, photographer and journalist Fabiola Ferrero (Caracas, 1991) talks about the documentary "Venezuela, Blurred in despair" and about her experiences as a photojournalist in her own country, that has been hit by a severe political and social crisis.
You can read the entire interview here.
Géopolis will organise a conference with Fabiola Ferrero on the 6th of June. Free entrance.